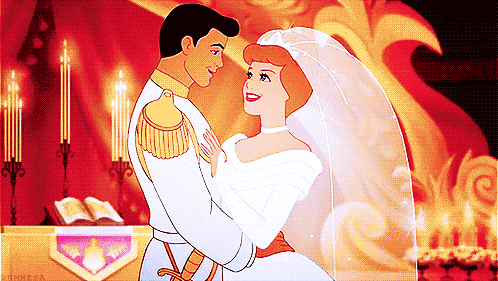 Lately I've been focused on writing short, satirical comedy pieces and now I'm self-conscious about my ability to write essays. So I'm literally only writing this to prove to myself (and public) I can still write semi-serious, long-form work. You happy?
Halloween is next week and for the first time in years, I don't have a costume. Why? Wedding planning. It's rotting my brain! It's weird how something can be so magical and yet hell on earth. Sorry this is not a post about Halloween. Look back in the archives for that.
Last month I went to this bridal expo with my mom and it was pretty crazy, though definitely not as insane as I imagined. I did have to wear a BRIDE button. Ok I didn't have to, I insisted because when else in my life will be I be able to do that?! At the expo I picked up a slick, aspirational bridal "magazine," which was basically four photo spreads of high-contrast weddings on golf courses and country clubs and then bride quotes sprinkled in to give the illusion of a narrative.
One bride had some good advice for women going through the wedding planning process. She said you should enjoy each step of the way because you will never get to do this again. I kind of resented her for that. I will never get Mono again (please have mercy on me) but that doesn't mean I had to enjoy it while I had it. Somethings you just go through and are stronger for having experienced it. Stay with me here.
I feel like the only people who truly and truthfully love planning their wedding are rich people. Because weddings are so expensive. And most people in the 99% have to make concessions for their wedding which is not fun. Maybe you can't invite as many people as you wanted, or you can't afford that lighting crew, or you can't have any part of that Italian wedding in Season 2 of Master of None. You can't just add a last-minute seat at the plated table because that per head is expensive.
Of course I am very lucky and am working with a budget that will afford me many nice things, just not that suburban Chicago mansion in the My Best Friend's Wedding or even Steve Martin's tricked out colonial in Father of the Bride. I want swans, damnit! I'm sort of kidding. It's actually crazy how tempered my wedding expectations are based on the amount of wildly unpractical TV and movie weddings I consumed growing up.
I get why women turn into "bridezillas." Elaborate proposals turn into pretty weddings and that's the only prescribed route to happily ever after. If our own romantic life doesn't mirror that of Debra Messing's and Dermot Mulroney's then WTF can we hope for? But if things are perfect then the rest of our lives will be.
I definitely don't aspire to be a Disney Princess but do I want to wear glass slippers? Hell yeah. JK I have bunions. Whatever I'll wear some fancy Dansko slippers and I'll snap a pic of them peeking out from under my huge ball gown and you can all talk shit about a woman wearing orthopedic heels on her wedding day. It's like that magazine bride said, I have to be able to enjoy every part of my wedding. I will try! I will wear the bride button under my clothes.